Leveraged Breakdowns Presents:
The Real Estate Private Equity Technical Interview Guide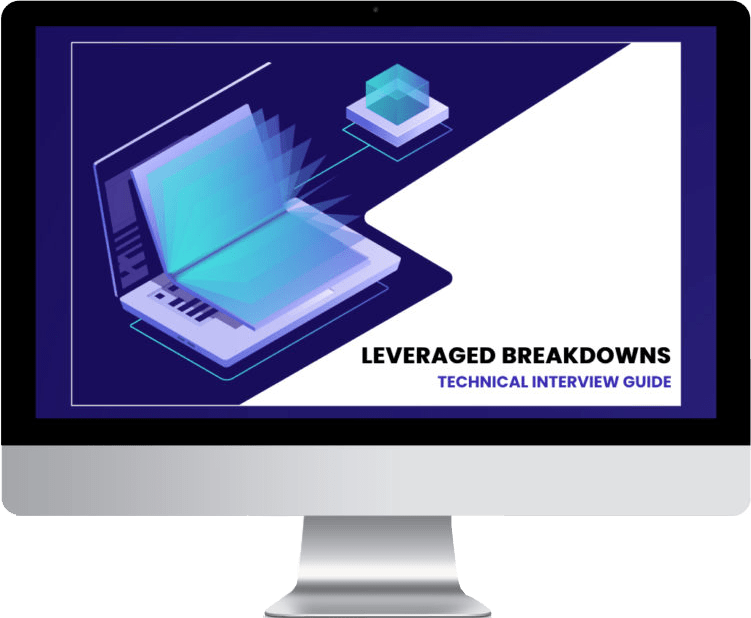 Are you prepared to face an onslaught of nuanced technical questions common throughout the entire real estate private equity process? Do you have an edge over your competition when interviewers test your ability to:
Demonstrate fluency with each major sector and their core strengths and weaknesses
Thoroughly explain the relationship between cap rates and risk
Quickly compare and contrast two investment opportunities regardless of sector or geography
Manipulate accounting and financial metrics common in real estate private equity
Convincingly highlight the merits of investing in real estate
Analyze and recommend the appropriate credit strategy for any particular deal
Intelligibly discuss the intricacies of development underwriting
And do it all within thirty seconds or less?
The Leveraged Breakdowns Technical Interview Guide teaches you all of this as efficiently as possible. We tell it all, speaking from deep experience having:
Closed over $15B in acquisitions (both public M&A and asset-level)
Successfully recruited into the largest Manhattan REPE megafunds and mentored others to do the same
Taught hundreds of students, who constantly update us with the latest questions from each annual interview cycle at every major firm
When it comes to real estate private equity technical interview prep, the Leveraged Breakdowns guide has no comparison. Comprising 41 pages and 56 in-depth questions, we prepare you for exactly what you will be asked in any given interview, absolutely guaranteed.